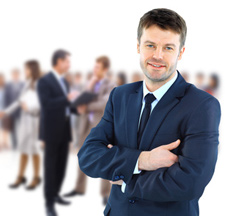 When you are looking for a company to develop your idea into a functional website, the first thing you should consider is: Do they really understand what I am trying to achieve? We know you need to be reassured that we understand your business goals, and that is why the first step we take when we speak to a new client is to make a document outlining the key objectives of the project.
Read More About How We Work »
---
No Outsourcing Policy
When your project is outsourced, the concept of what you are trying to achieve is often lost or diluted. Our policy is to do all our development in-house, leaving you reassured that your website is being developed by UK based web developers who fully understand your business requirements.
---
Web Development - How We Do It
Once we've helped you decide which technologies to use, and we've agreed the project plan and cost, development will start.
All websites are coded to very high standards using object orientated code which is fully tested for bugs and cross browser compatibility issues.
Once we reach a project milestone, we will provide you with a fully functional test area so that you can ensure all the requirements have been met before you approve the launch of your website.
To get your project off the ground, contact us now to talk about your requirements.